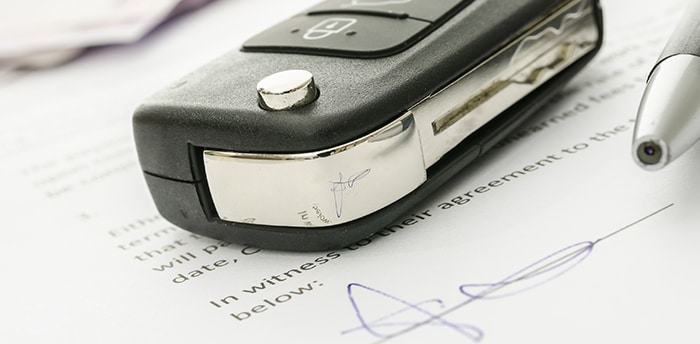 Lease a Ford Vehicle With Our Team In Palatka, FL
Many of the drivers who visit us are looking for an alternative financing option aside from purchasing. Not only does purchasing require taking out an automotive loan, you are also tethered to the vehicle you buy for the life of your loan (or until you sell it). Leasing offers you an alternative to this, providing you with more financial flexibility than buying a vehicle does.
So why should you consider financing a Ford model? What are the benefits this purchasing plan offers you?
The Benefits of Leasing a Car
There are a few different benefits that you can expect when you lease a car.
In terms of pricing, leasing offers you a more enticing monthly price. Often time it is lower than buying a vehicle is. This is because a lease is based on monthly pricing, whereas an automotive loan is a large amount that is broken down over a certain number of months.


When you lease a car, you are not tethered to it forever. Once your lease is up, you can choose whether to continue that lease, to return the car, or to find a car to buy.


If you drive in the city, or you need a car for professional purposes, a lease may be right for you! Because of the mileage parameters associated with it, long drives and difficult terrains are not often a good choice for leased vehicles. However, city driving is often a good match!
Ready to Finance Your Car?
If you would like to learn more about our selection of vehicles, or if you have any questions about leasing a Ford model, we invite you to visit us at Beck Ford Lincoln in Palatka, FL. Our team would be more than happy to help you schedule a test drive with your favorite car on our lot.
We are proud to serve drivers throughout Palatka, Green Cove Springs, Fleming Island, East Palatka, Fort McCoy, and St. Augustine.