New Offer!
$2,000 and 0.0% on select Ford models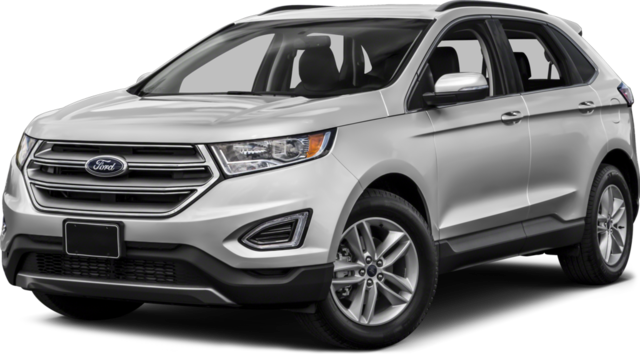 New Offer!
$2,000 and 0.0% on select Ford models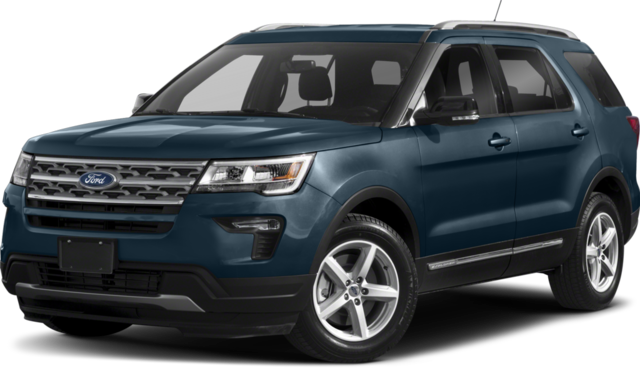 New Offer!
0.0% for 48 mos on select Ford models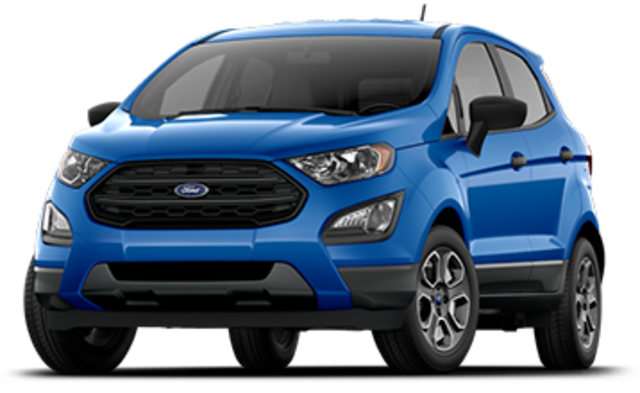 Serving Palatka, Green Cove Springs, Gainesville, Palm Coast, Fort McCoy, St. Augustine, FL!
If you're in the market for a new or used Ford, make sure to head over to Beck Ford Lincoln! At our Ford dealership in Palatka, FL, we have an impressive selection of new and pre-owned Ford models for you to choose from. Our expert Ford sales team will help you find the Ford that fits your driving needs, and our top-notch finance, service and parts teams will be there to help you throughout the entire process!
Come find the new Ford that meets your driving needs. If you're in the market for a fuel-efficient sedan that doesn't skimp on driving thrills, you can buy a new Ford Focus. Or, get behind the wheel of a new Ford Fusion. In need of a family-friendly SUV that can help you traverse the Florida roadways? Then lease a new Ford Explorer or buy a new Ford Escape and take to the streets. We also have new Ford F-150 trucks for those who need a powerful pickup to help take on their days at the job site. Interested in a used Ford? We have plenty of used Ford sedans, SUVs and trucks, and we have Certified Pre-Owned Ford models in stock, too. Once you find the one you love, our Ford finance team will help you with the buying or leasing process.
Looking for America's best-selling pickup truck series? We have a huge inventory of New Ford Pickup Trucks in a variety of configurations that can take on any job you could need done. The New Ford F-150 Pickup Truck has revolutionized the industry, offering the first and only military-grade aluminum truck bed and body. This innovation means your new Ford F-150 pickup has more payload and towing capacity, lighter weight, and higher fuel-efficiency than ever before.
If you've got some heavier lifting to do, we've got you covered there too with New Ford Super Duty Trucks. The Ford F-250 and Ford F-350 Super Duty pickups are among the best in the business, with extreme towing capacity, massive payload ratings, impressive engine options, and capable four-wheel-drive and dually drivetrain options--and don't forget one of the roomiest and most comfortable heavy-duty truck cabs around.
Buying a new model Ford or Lincoln can be expensive. Some do it for the peace-of-mind of owning a vehicle that is in peak condition and has a warranty. Others side with a used vehicle because of the reduced price but wish they had more protection. It doesn't matter if you're from Palatka or Palm Coast, folks from everywhere tend to overlook the option of buying a certified pre-owned vehicle.
Buying a certified pre-owned vehicle is a great option for St. Augustine drivers that want the best of both worlds. Certified pre-owned vehicles are used vehicles that have passed a multi-point inspection. This is done to ensure that they are performing at their best and are good to go.
Purchasing a certified pre-owned model is a great option for folks that want guaranteed quality, without the added price of buying a new model vehicle. If you still aren't convinced that a certified pre-owned vehicle is a safe and reliable vehicle option then you should know that most of them come with a warranty. A vehicle with a warranty means that you are protected should anything go wrong.
While a used vehicle is still cheaper than a certified pre-owned vehicle, it doesn't come with the same security. While a new vehicle does come with peace-of-mind, you will need to pay much more for it. Meet in the middle and get the vehicle that is just right!
If you are from Green Cove Springs or Fort McCoy and are interested in browsing our selection of vehicles at competitive prices then give us a call or stop by today! Our team of expertly-trained professionals works with you to weigh your wants and needs and match it to a new, used or certified pre-owned Ford or Lincoln from our inventory.
Make sure to get a solid return on your investment by making sure it runs well for years to come. We have an on-site Ford service center and employ top-notch Ford service techs who can easily diagnose problems and get you back on the road faster. Plus, we have a Ford parts center, too, so you can pick up OEM Ford parts when you need them for your car or truck.
Beck Ford Lincoln is conveniently located at 420 N. Palm Ave. in Palatka, FL. Whether you're coming from Jacksonville, Palm Coast, Gainesville, St. Augustine or beyond, Beck Ford Lincoln is just a short drive away -- so visit us today!
---
Beck Ford Lincoln
Local Car dealer Selling New Ford & Lincoln and Used Cars.
Serving:
Palatka, FL, Interlachen, FL, Bunnell, FL, Green Cove Springs, FL, Fort McCoy, FL.
Directions
Local Phone:
(386) 328-8881
420 N. Palm Ave. Palatka,FL 32177